Services Tailored To Your Needs & Goals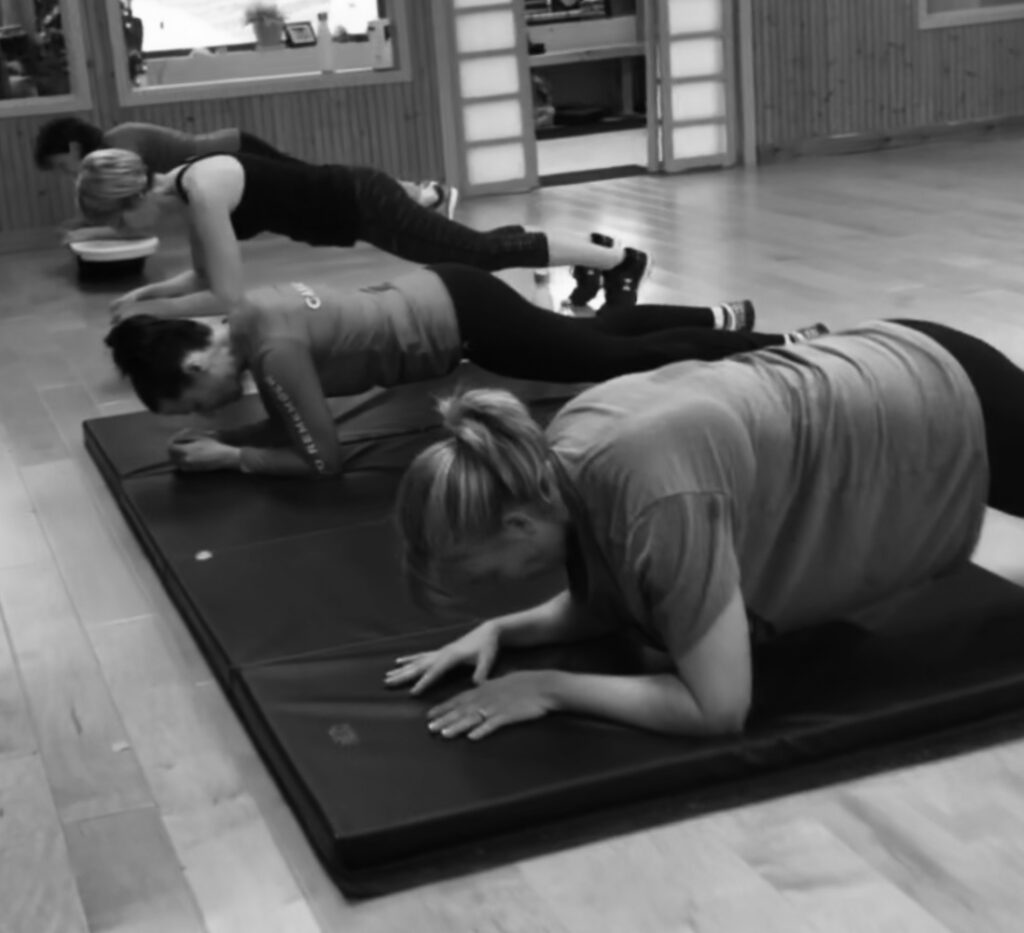 Imagine Burning 450-700 Calories In Just 45 Minutes While Releasing Stress & Developing Your Dream Body! You Can Do Just That With Our Boot Camps All While Developing Your Strength & Endurance & Burning That Unwanted Body Fat! Regardless Of Your Age Or Skill Level – We Will Accommodate You! We Provide The Workout – You Provide The Sweat! TRY YOUR FIRST CLASS FREE Or PURCHASE A MEMBERSHIP HERE!
Mon,Wed,Fri – Circuit/HIIT BootCamp; Tues,Thurs,Sat – Strength/Partner Training
Pictured Right Is Amy, Lisa Karen & Cathie Finishing Their 9:30am Bootcamp With A 3 Minute Plank Hold!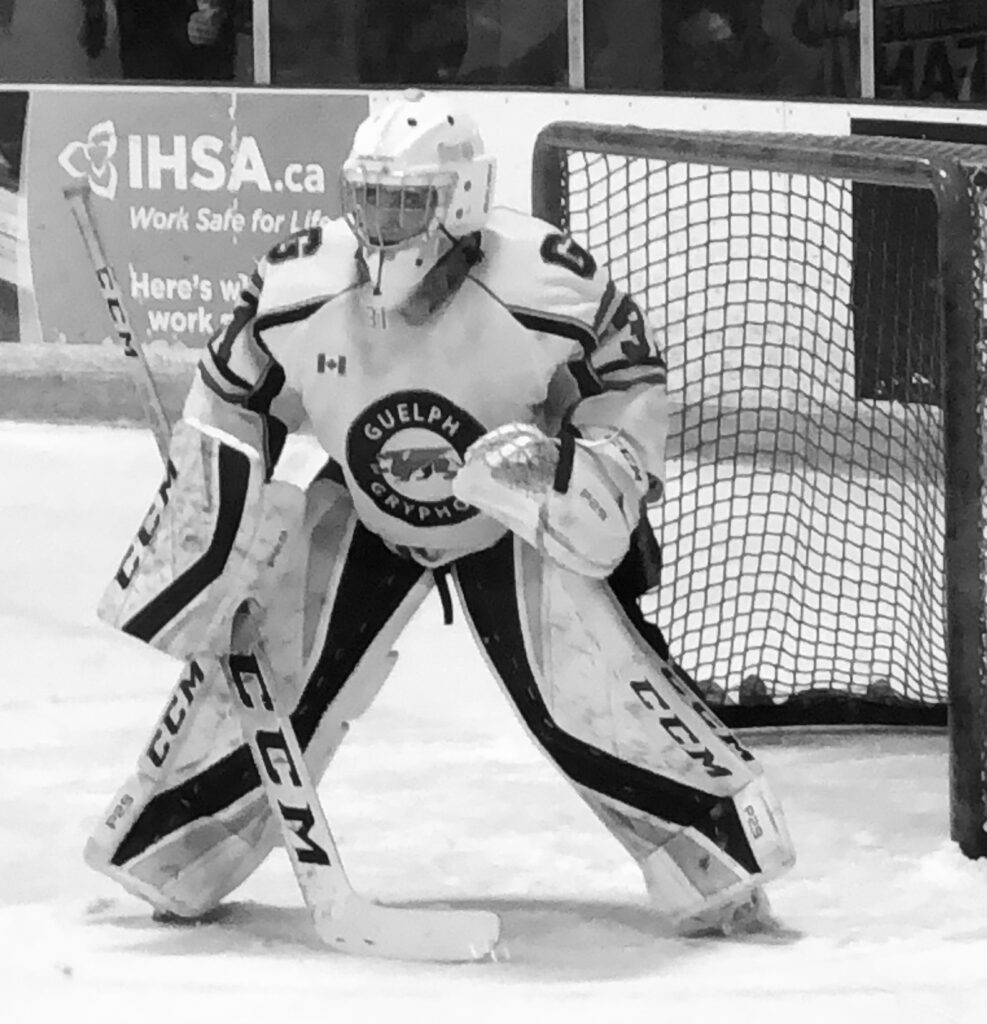 Athlete Development Dry Land Sessions
Developing Young Athletes Foundational Motor Skills & Hand Eye Coordination Is Extremely Important Especially Around Ages 11 – 12, & Even More Crucial TO Progressively Develop Upon That Foundation As They Continue To Age. With That Said, It Is Important That The Athletes Development Is Taught & Coached Correctly! Our Coach TJ Rocheleau Has Played High Level Hockey As A Goaltender (A, AAA, Jr. C, Jr. B) & High Level Baseball (AAA, IBL – Guelph Royals, MLB/MLSB Tryouts) & Has The College Education (Mohawk College – Health, Wellness Fitness Diploma) To Back It. You Can Trust Him With Your Child's Athletic Development.
Featured To The Left Is One Of Our Athletes, Anthony – Goaltender Of Guelph Jr Gryphons PeeWee Major AA.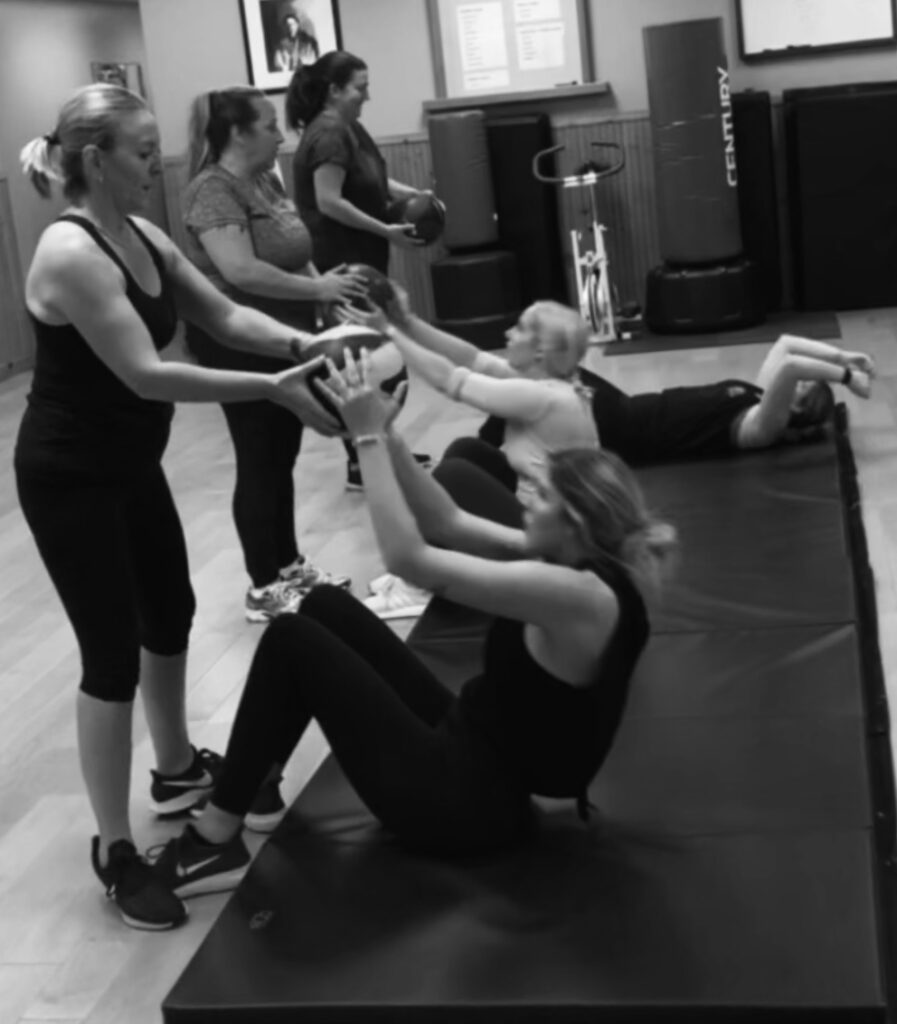 Semi – Private Group Training
Do You Or A Group Of Friends/Family/Coworkers Have A Tough Time Getting Motivated By Yourself? Are You Trying To 'Get In Shape' But Have No Idea Where To Start? Then This IS A Great Place To Start! This Package Is Excellent For A Group Of Family & Friends, Wedding Party etc. That Want To Kick Start Their Health & Fitness Journey Or 'Get In Shape' For A Specific Event – Such As A Wedding Or Vacation!
Pictured To The Right Is My First Wedding Party Group Consisting Of The Bride Kayla, Her Bridesmaids Britany & Megan & Their Mom's: Lynne, Lisa & Louise! This Group Lost A Total Of 52lbs combined in 11 weeks!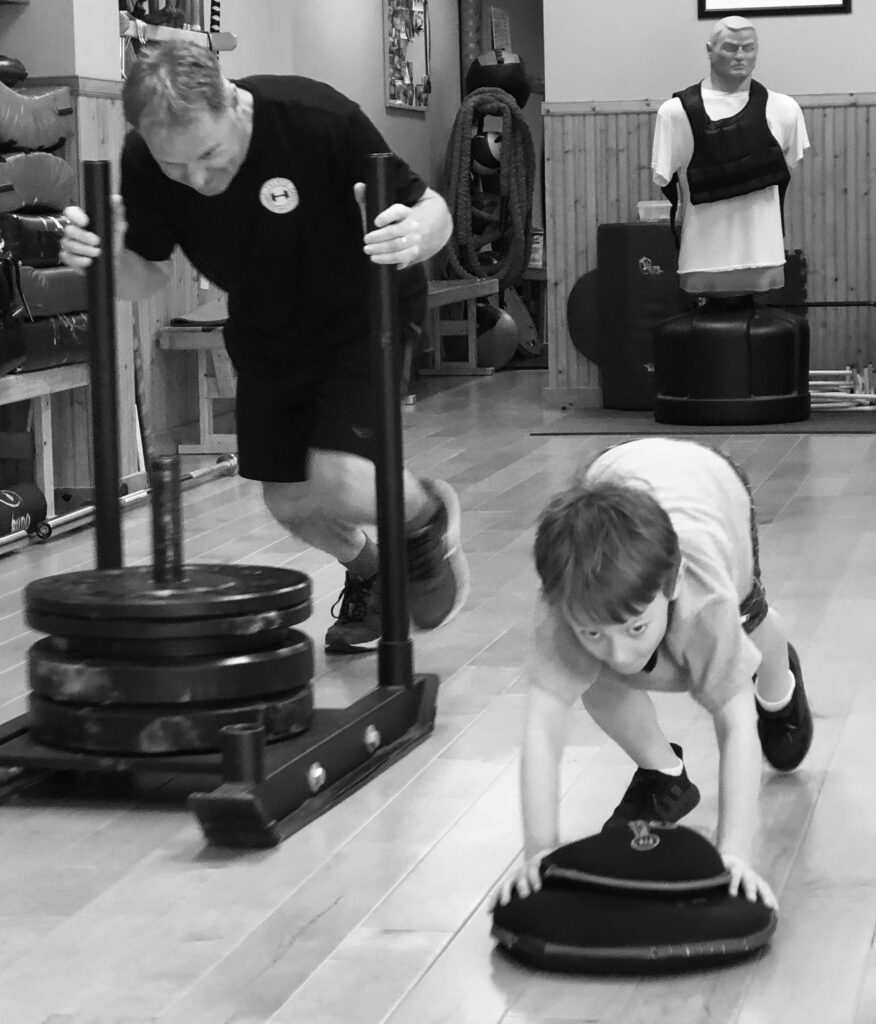 1 on 1 Personal Training
Tailored Workouts To Hit Your Personal Goals, Eliminating Aches & Pains, Focus On Your Eating Habits/Behaviors & Development Of Form Within Each Movement Pattern Is Just A Few Things We Do For You When You Become Our Personal Training Client with these 1 on 1 Sessions! Click Here To See Our Memberships
Pictured To The Left Is My Client Steve & His Grandson Enjoying A Fun Workout Together On A P.A. Day!